Welcome to Mark and Andrea's page!
If you don't want the pop-up advertising (on Nestcape 4.0) Under Edit go to preferences. From there go to advanced. Click on enable Java script to disable it.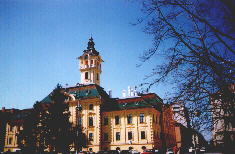 This is the City Hall of Szeged Hungary. It was built after the great flood of 1879. It was designed in a similar manner to the one that stood for centuries before. It is the same building that we were married in.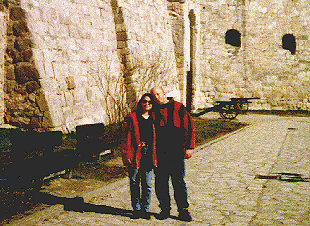 This is a Photo of Andrea and I at Eger. This castle is the place where Istvan Dobo held off the Turkish advance into Europe for four decades

<

Check out our Links below:

Our Trip to Spain!

Pecs, Hungary

Andrea's Parents

Mark's Paintings